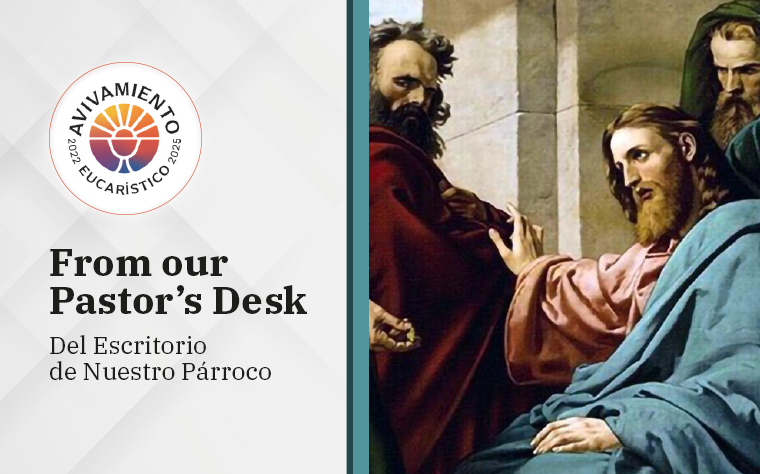 Dear Parish Family:

Three Years of Abundant Grace and Transformation

"The bread that I will give is my flesh for the life of the world."
John 6:51

YEAR OF DIOCESAN - JUNE 2022–JUNE 2023

The Holy Spirit is inviting the United States to Eucharistic Revival. In this first year of response, we will:

Invite leaders to discern how they will answer Our Lord's call
Equip and prepare dioceses to foster the four pillars of the Revival in the upcoming Year of Parish Revival: Reinvigorating Worship, Personal Encounters, Robust Formation, and Missionary Sending
Stir engaged Catholics to a renewed personal encounter with Jesus in the Eucharist
Estimada Familia Parroquial:

Tres años de gracia abundante y transformación

"El pan que yo también daré por la vida del mundo es mi carne."
Juan 6:51

AÑO DEL AVIVAMIENTO - JUNIO 2022–JUNIO 2023

El Espíritu Santo está invitando a Estados Unidos al Avivamiento Eucarístico. En este primer año de respuesta, haremos lo siguiente:

Invitar a los líderes a discernir cómo van a responder El llamado de Nuestro Señor
Equipar y preparar a las diócesis para fomentar los cuatro pilares del Avivamiento en el próximo Año del Avivamiento Parroquial: Revigorizar el culto, los encuentros personales, la formación sólida y el envío Misionero
Impulsar a los católicos comprometidos a un encuentro personal renovado con Jesús en la Eucaristía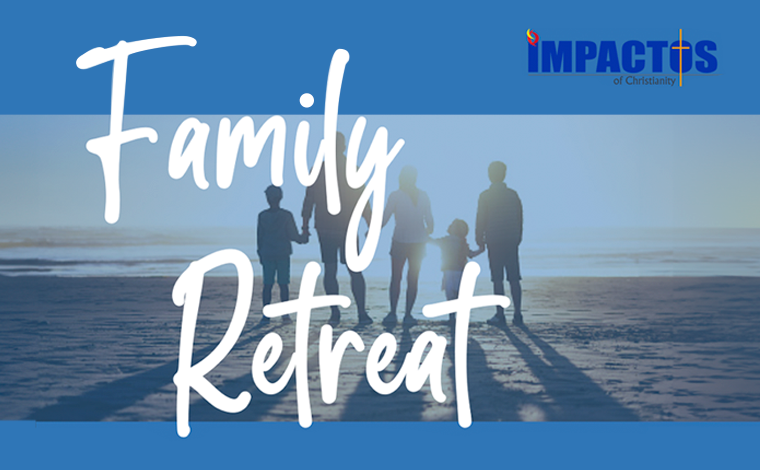 Saturday, September 30th & Sunday, October 1st
Tools for families to improve parenting and marriages
Encouragement & support from a community of families who share the same Catholic faith
Fun activities for kids ages 3 & up
Inspiring talks about Social Environment/Media, Dialogue with Children, Messages of Hope and much more…
Light breakfast & lunch included
No charge; Donations accepted to fund our ministry
For more information:
impactosretreats.org | (305)772.2942
Follow us:
Instagram: @impactos.retreats
Facebook: Impactos of Christianity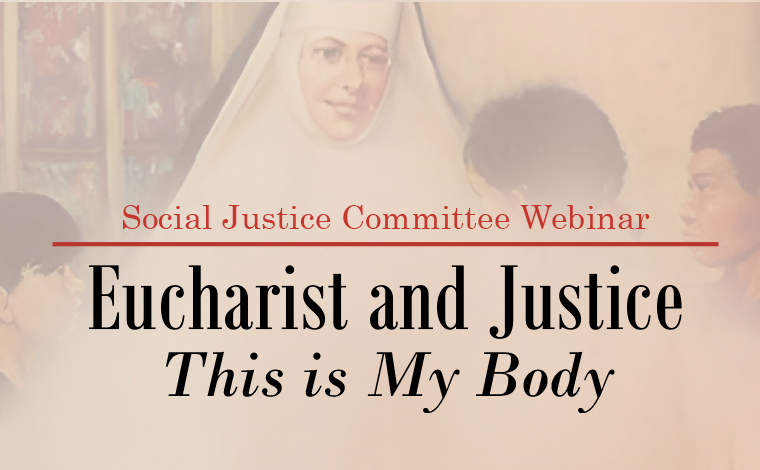 Join Us on October 1, 2023
2:30pm ET - 1:30pm CT - 12:30pm MT - 11:30am PT
This webinar includes a presentation by the author on raising and promoting individual and social consciousness relative to the power of the Eucharist. A question-and-answer period will follow.
Featuring:
Sr. Margaret Scott
ACJ, PhD, Handmaids of the Sacred Heart of Jesus Author of The Eucharist and Social Justice, Sr. Scott is an experienced facilitator, spiritual director, and retreat leader.
REGISTER HERE
www.skdrexel.org/SJCwebnar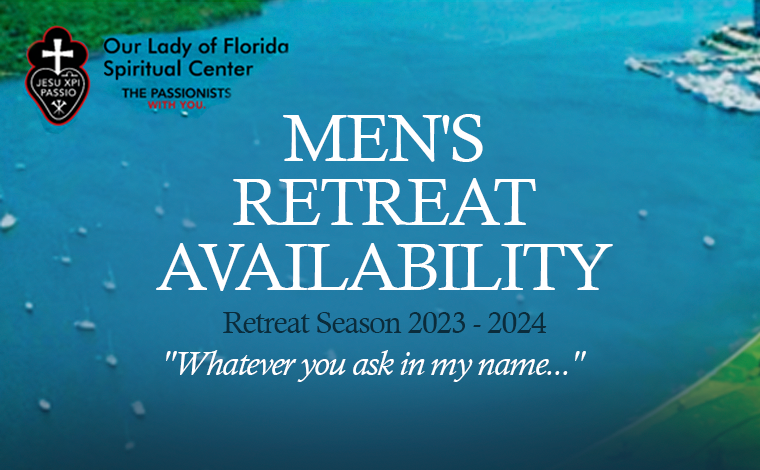 October 6 - 8, 2023
It's that time of year where we start our new retreat season!!! And are we excited for this year, with the theme of "Whatever you ask in my name...".
Any men from any parish are welcome to join us. But if you would like to join with other gentlemen from your parish, the following parishes are listed:

Little Flower, Hollywood
St. Ambrose, Deerfield Beach
St. Andrew, Stuart
St. Katharine Drexel, Weston
St. Mark, Southwest Ranches
Holy Name of Jesus, West Palm Beach
Nativity, Hollywood
St. Bernandette, Hollywood
St. Edward, Palm Beach
St. John the Baptist, Fort Lauderdale
St. Juliana, West Palm Beach
St. Lucie, Port St. Lucie
St. Maurice, Dania Beach
If you have not already registered and would like to join us, there is still room. The evening begins with registration at 05:00pm and dinner at 06:00pm. The weekend ending after mass on Sunday 11:00am.
To register online click here or call (561)626 1300
We look forward to having you all join us once again. Know a friend in need of retreat, please share the e-mail.
Sincerely,
Sandi Lanowich
Retreat Secretary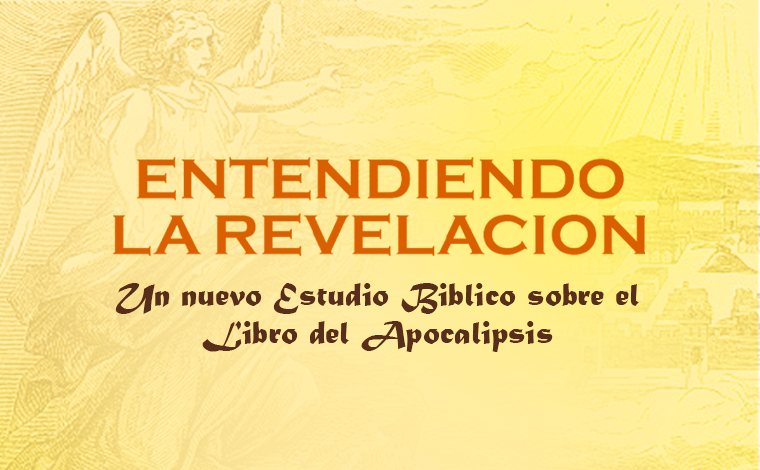 Comenzando en Octubre 16, cada Lunes 8:00pm
en la Capilla
Un nuevo Estudio Biblico sobre el Libro del Apocalipsis
Contenido:
Los sentidos de la Escritura
Una aproximación al concepto de Apocalipsis en el AT
Historia de la composición del Libro y sus detalles
Una lectura Católica del Libro del Apocalipsis
Exegesis
Las sesiones serán conducidas en Español
Información adicional: Carlos Sanchez A.
(954) 632 7421 | [email protected]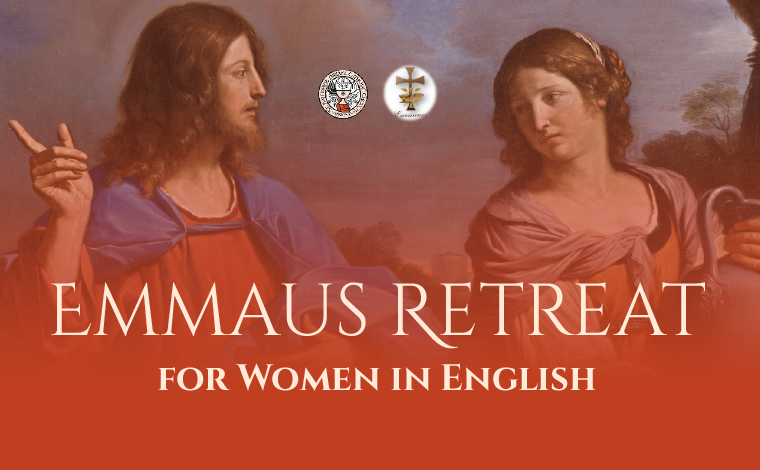 October 27 - 29, 2023
"… and there was this frustration and sadness, … we were feeling lonely and walking alone, … no future, no hope, no Master. … Suddenly, a stranger approaches us, … no more shadows, just Light, … and our hearts were burning! … Jesus is risen, and with us, forever!"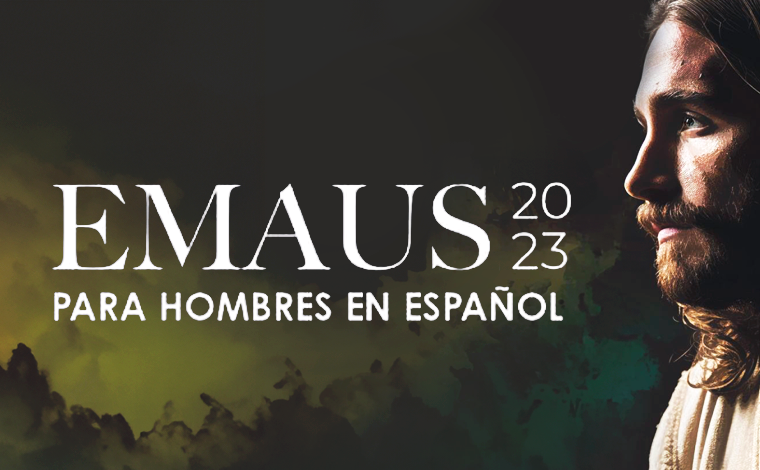 Septiembre 29 a octubre 1 del 2023
"¿No ardía acaso nuestro corazón mientras nos hablaba en el camino y nos explicaba las escrituras?"
Lucas 24:32
Información:
(954) 909-3026 | [email protected]
Lugar:
Casa de Retiro Morning Star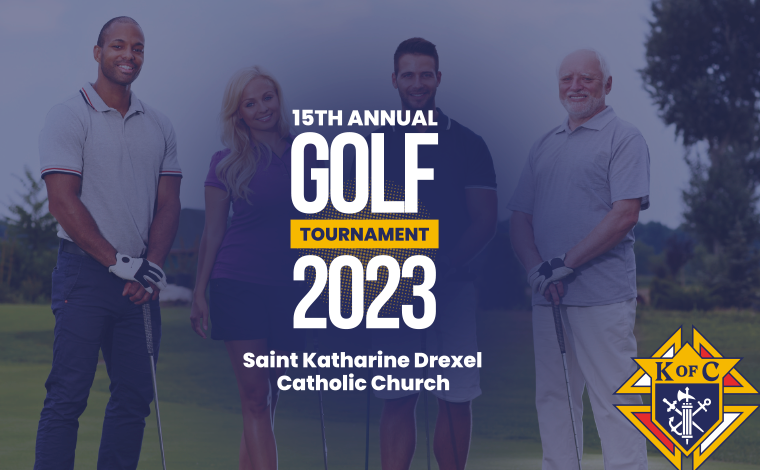 6th November - 7:30am
Registration
Join us in a unique, enjoyable and memorable event
Your participation will contribute to the success of this event, allowing us to continue our mission of serving the community.
Entry Fee: $250 - $1,000 Foursome

Including Grab and Go Breakfast, Drinks, Range Balls, Green Fee and Golf Cart Fee
Luncheon and Awards Banquet
$1,000.000 HOLE-IN-ONE PRIZE

Hole-in-One Car Prize
Cannon Ball Launcher
Prizes for 1st, 2nd and 3rd
Beat the Pro Contest
Closest to the Pin Prize
The proceeds from the golf tournament will go towards supporting various projects initiated by St. Katharine Drexel's organization which include the construction of a new school that will provide educational opportunities and benefits to the local community.

CONTACT US: (786) 563 9833 | www.kofcgolf.net |

[email protected]

Location: Weston Golf & Country Club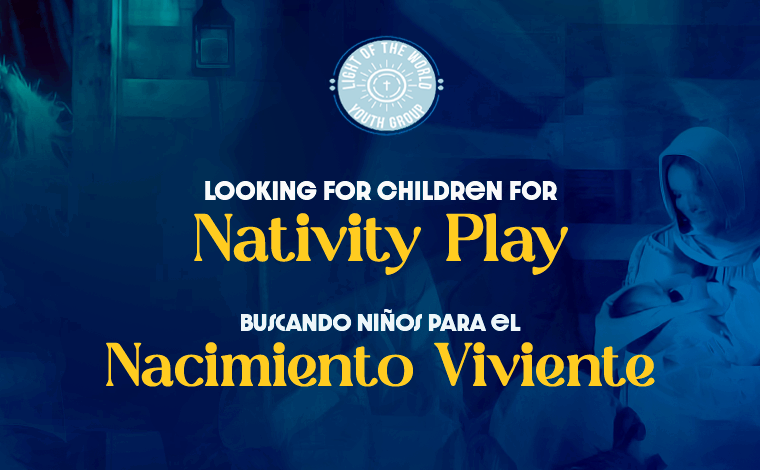 Saturday December 9th at 8:30pm
St Katharine Drexel
We are looking for 25 children between 9 and 17 years old to stage a live Nativity at our Church.
Audition will be on Saturday October 7th at 1:00pm.
If you are interested, please email at [email protected] ,
BEFORE OCTOBER 5th, with your child Name, Age, Telephone.
All rehearsals are Mandatory.
- - -
Sábado 9 de Diciembre à las 8:30pm
St Katharine Drexel
Estamos buscando 25 nifios entre 9 y 17 ahos para escenificar un Nacimiento Viviente.
La Audicion será el Sábado 7 de Octubre a la 1:00pm.
Los interesados por favor registrarse ANTES DEL 5 DE OCTUBRE enviando un email a [email protected] indicando Nombre, Edad y Teléfono de contacto.
La asistencia a todos los ensayos es obligatoria.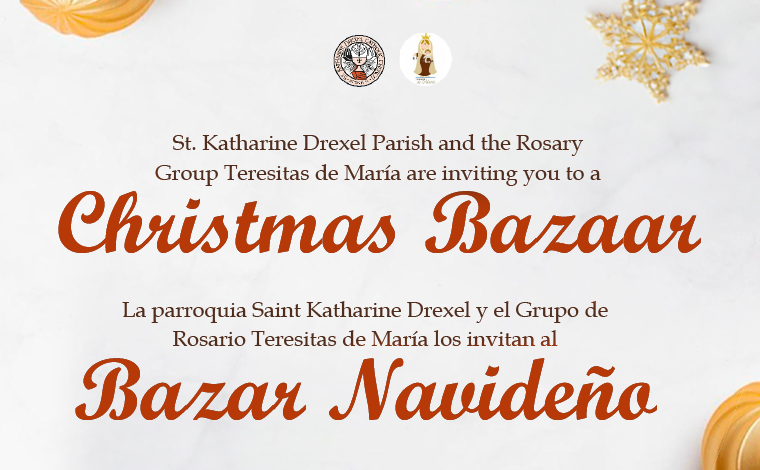 Saturday, December 9th - 9:00am to 4:00pm
Come enjoy a day with your family and at the same time support small businesses in our community and its surroundings. We will have: food, jewelry, clothing, religious items and many more things. Community hours are available for students.
Vendors please contact :
Silvia Cruz: (954) 401-0483
Gisella Mackliff: (954) 802-1306 Roxana Quezada: (305) 215-5151
Local: 2501 South Post Rd, Weston, Florida 33327
- - -
Sábado, 9 de diciembre - 9:00am a 4:00pm
Vengan a disfrutar de un día en familia y a la vez apoyar a los pequeños negocios de nuestra comunidad y sus alrededores. Tendremos: comida, bisutería, ropa, artículos religiosos y muchas cosas más. Horas comunitarias están disponibles para estudiantes.
Para vendedores comunicarse con:
Silvia Cruz: (954) 401-0483
Gisella Mackliff: (954) 802-1306 Roxana Quezada: (305) 215-5151
Local: 2501 South Post Rd, Weston, Florida 33327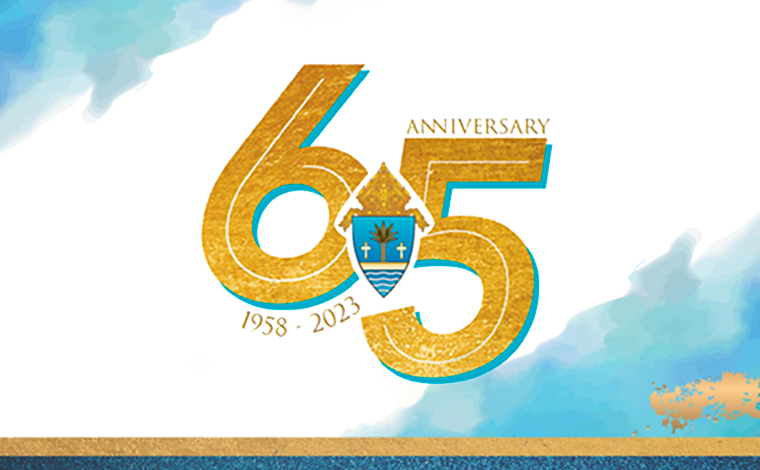 In celebration of the 65th Anniversary of the Archdiocese of Miami, the Archbishop has a few events planned.
Please mark your calendars.
- - -
Saturday, October 7th at 5:30pm
Cathedral of St. Mary
65th Anniversary Mass
*This event is open to the entire archdiocesan community
- - -
Sunday, October 22nd at 5:00pm
Cathedral of St. Mary
Solemn Vespers and Pontifical & Archdiocesan Honors
* Archbishop will be conferring papal honors and archdiocesan honors
*Pastors expected to attend with their honorees (Archbishop has sent a letter to all pastors today and more information to follow shortly)
- - -
Saturday, November 11th at 7:00pm
Miami Beach Convention Center
65th Anniversary Gala & Concert
*Proceeds support Catholic education
Visit: www.adomdevelopment.org/65gala
- - -
For more information contact
(305) 762-1053 | [email protected]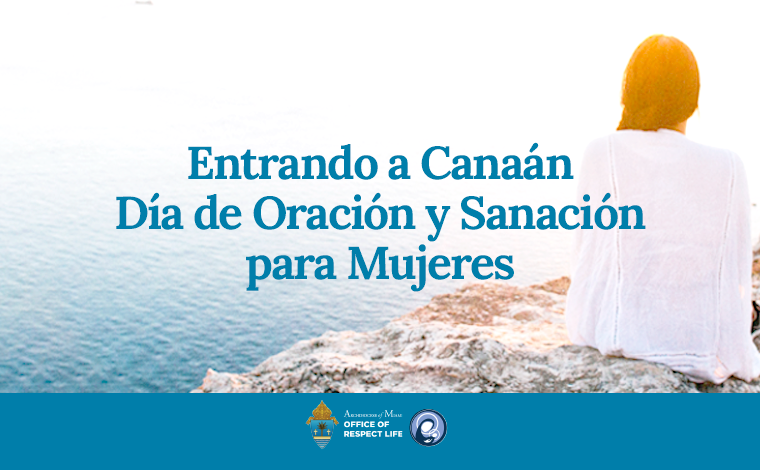 Sábado - Noviembre 4, 2023
Tú o alguien que conoces sufre de una experiencia de aborto?
Regressa a Dios que es Amor y Misericordia
Proyecto Raquel:
(954) 981-2984 | [email protected]
Arquidiócesis de Miami/ Ministerio de Respeto a la Vida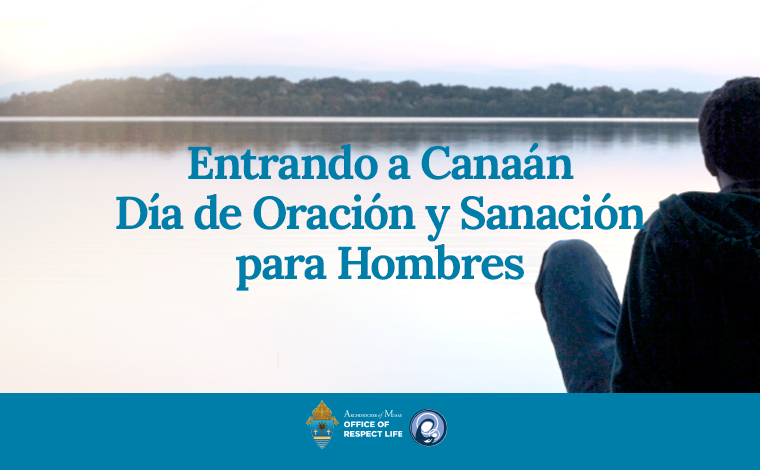 Sábado - Octubre 27, 2023
Tú o alguien que conoces sufre de una experiencia de aborto?
Regressa a Dios que es Amor y Misericordia
Proyecto Raquel:
(954) 981-2984 | [email protected]
Arquidiócesis de Miami/ Ministerio de Respeto a la Vida