Letter Days

Important Announcements
Looking Ahead

Oct. 4 | Walk-a-thon Kick Off
Oct. 6 | Teacher Professional Development -

NO SCHOOL FOR STUDENTS

Oct. 9 | Columbus Day -

NO SCHOOL

Oct. 13 | Walk-a-thon, Noon Dismissal

Lunch Sign Up

We are thankful to all our parents who continue to volunteer and spend time with our students at lunch. We could not do it without you. If you have not already signed up please click here.

Once on the Track it Forward page, please go to the events tab to sign up. Remember, hours for lunch volunteers will be doubled.

Thank you!

Mass

All students attend mass every Thursday at 9:30 am.

All students must be in their regular uniform every Thursday, regardless of P.E.

To help keep our students safe, we ask all parents who attend to arrive by 9:20 am and present their safepickup barcode. The doors of the church will be locked at 9:30 am. Parents will not be allowed into the church once mass has begun.
Message from Development

Thank you!

There was an amazing response to gift giving week. We truly appreciate your generosity!

Sports

Next week, on Monday, Oct. 2, the boys JV & Varsity basketball and girls cheerleading will play at home.

Boys JV & Varsity basketball will also have away games on Tuesday, Oct. 3 and Thursday, Oct. 5.

Good Luck Crusaders!

After School Activities

If your child(ren) will be attending an after school activity and/or have a different dismissal, please be sure to communicate with your child(ren)'s homeroom teacher and the front office.

Uniform Reminders

All students' regular uniform shoes must be all black with black soles. Hoodies and high tops are not permitted. All students must follow the guidelines regarding hair cuts, make-up and jewelry. Please refer to the Parent Student Handbook for guidelines.
Activities Highlights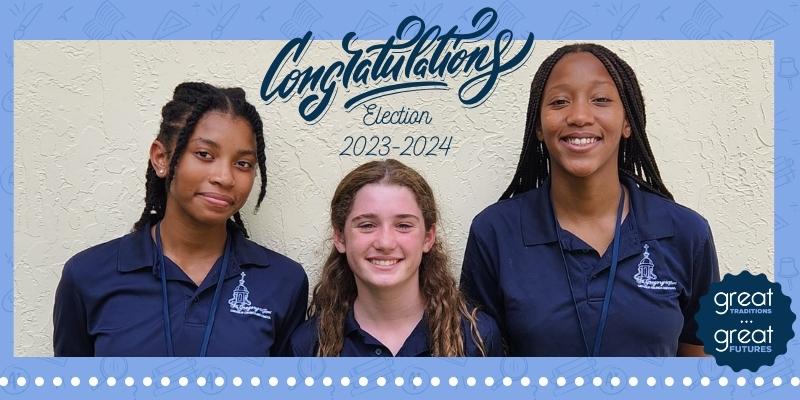 Student Council Officers
Students in grades 5-8 voted for Student Council Officers for the 2023-2024 school year.
Congratulations to our newly elected!
President: Cate
Vice President: Anaya
Secretary: Justice
Students of the Month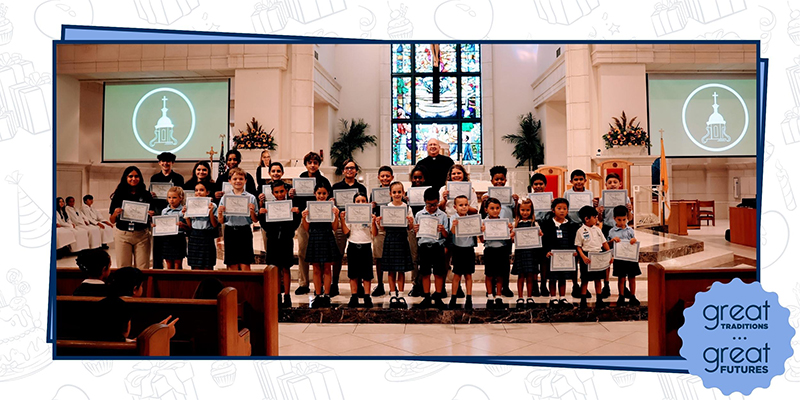 Thursday, after mass students in grades PK 3-8 were recognized for exhibiting the virtue of the month: Peace.
Congratulations to the following students: CLICK HERE.
Walk-a-Thon
Marching to Mardi Gras

Our Walkathon: Marching to Mardi Gras 2023 fundraiser is kicking off in just a few weeks!
Kick off Day: Wednesday, October 4. Please see the attached kick off invitation.
Walkathon Day: Friday, October 13th
We are thrilled about this year's program! Here's how you can support our school:
Register your student on mybooster.com by searching for our school. Registration is open TODAY!
Reach out to sponsors for donations. With mybooster.com's sharing features, reaching out to sponsors is easier than ever!
Ask your child about the World Changer Workshop character lesson of the day! Join along by watching the fun character videos with your child on MyBooster.
Thank you for supporting our school... Let's go Crusaders!!
Craft Fair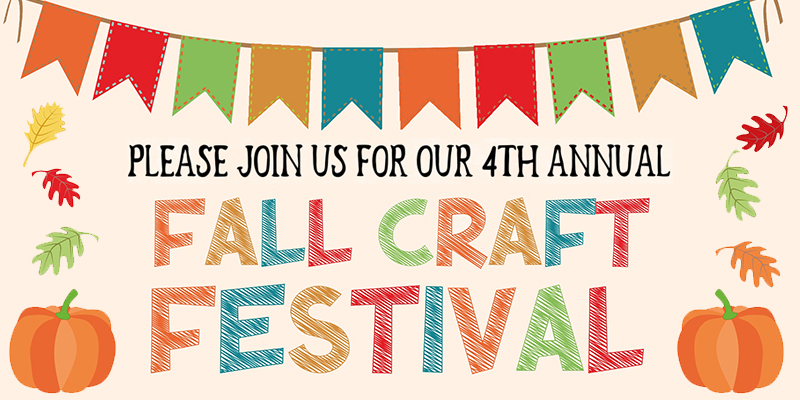 | | | |
| --- | --- | --- |
| | Saturday, 10/28: 9:00am - 5:00pm | |
| | | |
| --- | --- | --- |
| | Sunday, 10/29: 8:00am - 5:00pm | |
We are looking for volunteers to help for the weekend.
Leukemia & Lymphoma Society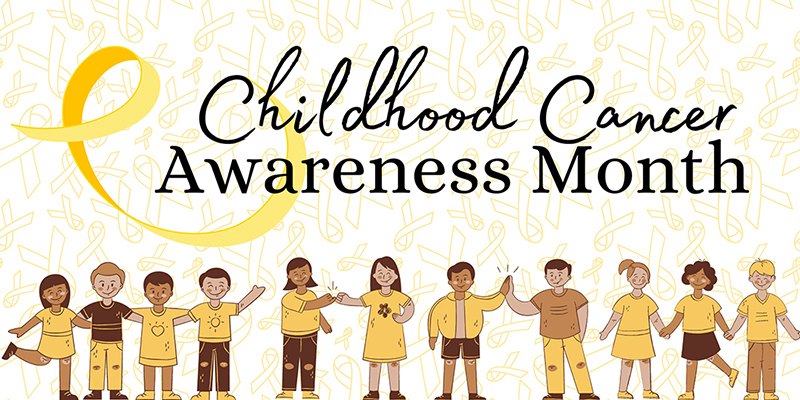 September is Childhood Cancer Awareness Month. Childhood Cancer Awareness Month (CCAM) is recognized every September by childhood cancer organizations around the world.
This year, we will partner with the Leukemia & Lymphoma Society (LLS) to help bring awareness of childhood cancer. A representative from LLS spoke to our students about the organization and the work that they do. All proceeds from our dollar or more dress down day today will benefit the Leukemia & Lymphoma Society.